On behalf of the South Lake Business Association and its Board of Directors, we would like to wish everyone a happy and prosperous 2010!
South Lake Celebrates the Holidays!
The South Lake Business Association hosted its Annual Holiday Open House on December 5, 2009. Several hundred guests enjoyed live music, holiday characters and in-store festivities at participating merchants. Click on the link to view pictures of the event!
A big thank you to South Lake's participating merchants!
Frame Store
Lake Salon & Spa
Merle Norman
The South Lake Business Association's monthly newsletter is a source of information and news for businesses and property owners within the South Lake Avenue Business District, the City of Pasadena, and residential communities. We are currently accepting submissions for the
February 2010
newsletter. If you are a South Lake Avenue business or property owner and would like to participate in the newsletter, please e-mail your submission to
slba@southlakeavenue.org
by
January 20th
.

Enjoy!


South Lake Business Association
Association Meetings
Wednesday, January 20, 2010 | 8:00am - 9:00am
Corporate Center Pasadena
251 S. Lake Avenue, Suite 130, Pasadena - View
Map
!
Wednesday, January 20, 2010 | 9:00am - 10:00am
Corporate Center Pasadena
251 S. Lake Avenue, Suite 130, Pasadena - View
Map
!
One Year Anniversary!
Breakthru Fitness | 345 S. Lake Avenue #201 | 626.396.1700

Breakthru Fitness is a boutique, upscale, full-service fitness club offering the most up-to-date classes and state-of-the-art amenities while still maintaining a service-oriented intimate setting where

member success is the main focus

.
Breakthru Fitness celebrates its One-Year Anniversary on Saturday January 16th, from 6pm-9pm. Catered by Magnolia Lounge, it will feature live entertainment with Jazz/R&B singer Lori Jenaire. For more information view their Printable Flyer. Visit www.breakthrufitness.com to see Breakthru Fitness on ABC!
Comforts of Home!
NapaStyle | 146 S. Lake Avenue #101 | 626-795-8758

Founded by Napa Valley chef, vintner, tv host and author, Michael Chiarello, NapaStyle showcases an eclectic mix of handcrafted exclusive home goods and artisanal specialty foods that celebrate all things cooking, entertaining, wine, garden and home. Michael expresses his passion for seasonal and sustainable living through his television shows, cookbooks, and uniquely designed NapaStyle products, such as his artisan-made salami, salts and spreads, reclaimed barnwood furniture, vintage flatware & antiques, and specialty barware & tabletops. All of these specialty items can be found in the NapaStyle retail stores, website, or catalog.
Enjoy NapaStyle's Comforts of Home Sale ending January 28, 2010. For more information visit
Comforts of Home Sale
.
Pilates Plus on ABC!
860 E. Green Street | 626.304.2600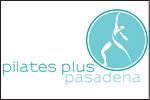 Pilates Plus is a combination of weight training and utilizes the best of both: the strengthening and toning benefits of weight training, and the lengthening and postural enhancing benefits of Pilates in a circuit training sequence. It keeps the heart rate up and burns extra calories. The routines incorporate "old school" exercises such as push-ups and lunges, but the support of the ProFormer™ eliminates the pressure on joints and the spine.
Corner Combos under 600 Calories!
Corner Bakery | 345 S. Lake Avenue #107 | 626.578.1281
No New Year's resolutions necessary at Corner Bakery Cafe! They always have over 100 great tasting Corner Combos under 600 calories.
What are you craving today? Their Chicken Pesto Sandwich and Roasted Tomato Basil Soup are always a delicious choice, but perhaps you're thinking of that Grilled Club Panini and Mixed Greens Salad. Or maybe it's one of their Signature Hand-Tossed Salads and Homemade Soups that gets your attention. No matter what you're in the mood for, the only tough decision you'll have is choosing your favorite.
Come by South Lake's Corner Bakery Cafe to try one of their delicious Corner Combos, or visit:
www.cornerbakerycafe.com/100under600
to see a complete list of all the possibilities under 600 calories.
Safety First!
The City of Pasadena recently installed countdown signal timers city-wide. This additional safety measure will help to create a more enjoyable and safer environment for pedestrians and drivers. Be sure to look for the signal timers on South Lake!
Save Water, Save-A-Buck!
Pasadena Water and Power | 888.376.3314
With funding decreasing, commercial customers are encouraged to reserve their rebates now for PWP's popular "Save Water, Save-A-Buck Program." In partnership with the Metropolitan Water District (MWD), the program offers generous rebates on a range of water-saving restroom, kitchen, cleaning and irrigation equipment.
Rebates include $50 for high-efficiency toilet replacements (or $30 for newly constructed units) and $200 for zero or ultra-low flow urinals (or $60 for newly constructed units). Restaurants can qualify for rebates of $485 for connectionless food steamers and $400 for efficient icemakers. Customers are also eligible for rebates of $150 for water brooms, $25 per station for weather-based or central computer irrigation controllers, $5 each for rotating nozzles, $7 per set for high-efficiency nozzles, and 30 cents per square foot for synthetic turf. Other rebates include $825 for cooling tower conductivity controllers (or $2,100 for a pH model), $1,900 for steam sterilizers, and $125 for dry-vacuum pumps.
Rebate funds are available on a first-come, first-served basis until all funds are depleted. A rebate reservation is required prior to purchase. To reserve a rebate or for full details, visit www.PWPweb.com/rebates or call 888.376.3314.
Thank you for reading the South Lake Business Association's January e-newsletter! Stay tuned for our February news!
Got News? February 2010 e-Newsletter submissions due by January 20th and accepted on a first come first serve basis. Subject to availability.