Thank You South Lake Avenue!
Thank you to everyone who attended South Lake Avenue's Annual Mixer recently held on
Wednesday, May 20th
. It was a huge success and well attended by South Lake Avenue District Members and City of Pasadena representatives. View event pics
here
!
Or check out the
slideshow!
Gifts and Donations provided by:
Facets
The French Hand Laundry
J Beverly Hills
The Lake Salon and Skin Spa
The South Lake Business Association's newsletter is a source of information and news for businesses and property owners within the South Lake Avenue Business District, the City of Pasadena and residential communities. We are currently accepting submissions for the July 2009 newsletter so if you are a South Lake Avenue business or property owner and would like to participate in the newsletter, please e-mail your submission to slba@southlakeavenue.org by June 20th.


Enjoy!



South Lake Business Association
Association Meetings
Wednesday, June 17, 2009 | 8:00am - 10:00am
Corporate Center Pasadena
251 S. Lake Avenue, Suite 130, Pasadena - View
Map
!
Breakfast and Savings at Orvis!
345 S. Lake Avenue | 626.356.8000
Sunday, June 7th | 9:00am - 12:00pm
The Orvis Pasadena Crew would like to invite our Neighbor's, Friends and Family to an early morning Breakfast. Bring your pets! Owners welcome. Sign up for Complimentary Fly Fishing classes (Space limited). Ladies, visit Orvis for their Travel and Leisure clothing. As a Special Thank You, enjoy 20% OFF Storewide (not including sale or promo items). For more information please call 626.356.8000 or visit
www.orvis.com
Pacific Sales Coming Soon!
440 S. Lake Avenue | 800.540.7227
PACIFIC SALES
has been a source for superior, famous brand name products for the home for over 49 years. Their exceptionally low prices and unsurpassed selection has made them a source for builders, contractors and designers, as well as a one-stop shopping solution for consumers looking to save both time and money.
At PACIFIC SALES shop in a pleasant, relaxed atmosphere where the customer is of the utmost importance. Their expert non-commissioned staff will help you to create the Kitchen, Bath and Home Theater room of your dreams. PACIFIC SALES invites you to visit one of their showrooms and see for yourself why PACIFIC SALES is the place for your remodeling and custom home project needs. Shop their NEW SHOWROOM opening June 30th in Pasadena, California! Visit
www.pacificsales.com
or call 800.540.7227 for a location nearest you.
Stop Reading Now...
860 E. Green Street | www.pilatespluspasadena.com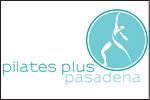 ...If you don't want a tighter body.
Still reading? Join Pilates Plus Pasadena when they open doors in mid-June, and get ready to find your best body! Special
$50
off your first month extended until June 2, 2009 - don't wait - sign up now!
Save 50% at Penny Payroll!
800 E. Colorado Blvd., Suite 840 | 626.568.9100
New clients receive a 50% discount for the first month of payroll processing through August 2009!!
Penny Payroll is a full service payroll company that has been in excellent standing with the accounting community since the mid 1980's. They provide superior customer support as they work closely with an accounting firm to ensure accuracy and a timely execution. There are no set-up fees or additional charges, only a flat fee applied to each processing. Therefore, their clients receive the best support at competitively low prices. The bottom line is they reduce your overhead costs while personalizing our service to meet your needs.
For more information call 626.568.9100 or email
ela@pennypayroll.com
New On The Block!
Luther Burbank Savings | 170 S. Lake Avenue | 626.373.0380
Luther Burbank Savings specializes in traditional real estate loans on all types of property, funded with local deposits. They have never adopted alternative products such as sub-prime loans. An emphasis is placed on operational excellence and high standards of business ethics. Luther Burbank Savings ranks among the nation's most productive banks. Their efficiency allows us to offer high yields on Certificates of Deposit, Money Market and Checking accounts. For more information please visit
www.lutherbsavings.com
Citibank Celebrate's Father's Day!
285 S. Lake Avenue | 626.795.9962
Friday, June 19, 2009 | 9:00am - 6:00pm
Please join Citibank on South Lake as they celebrate Father's Day with food and complementary massages for Dads. R.S.V.P preferred for a FREE massage session - 626.795.9962 (Linda Lim)
Jos. A. Bank June Sale!
345 S. Lake Avenue, Suite 104 | 626.666.5878
Jos. A Bank will offer a variety of items on sale during their Super Tuesday Sale on June 15th and June 16th only!
General Plan Update!
To help oversee updates to the Land Use and Mobility elements of the General Plan, the Pasadena City Council recently established a committee of community representatives. The General Plan Update Advisory Committee will guide the public outreach program to ensure widely diverse participation, and engage with city staff and other experts in the development of General Plan documents. For more information please visit
http://www.ci.pasadena.ca.us/publicaffairs/General%20plan/Gen_Plan_main.asp
or call 626.744.4009
Bridging The Management Gap!
Management Expertise Is Key To Business Success!


Learn how to access senior management expertise at affordable and flexible terms until you can afford to hire your own. For more information please visit:
Small Business Workshops
Proposed Water Rate Increase
The City Council will hold a public hearing on the proposed rate increases on Monday, June 8, 2009 at 7:30pm in the Council Chamber at City Hall. For more information please visit
http://www.ci.pasadena.ca.us/WATERANDPOWER/
or call 626.744.6970.
City Budget Goes Online
Everything you ever wanted to know about the General Fund and other city budget issues is available online. Learn where the money comes from, how it is spent and more by calling 626.744.4301 or visiting
http://www.ci.pasadena.ca.us/finance/cityBudget.asp
Thank you for reading the South Lake Business Association's June e-newsletter! Stay tuned for our July news!
Got News? July 2009 e-Newsletter submissions due by June 20th and accepted on a first come first serve basis. Subject to availability.