Happy 4th of July!

On behalf of the South Lake Business Association and its Board of Directors, we would like to wish everyone a safe and fun 4th of July weekend! For those traveling out of town, enjoy your weekend! For those staying in town, there are plenty of sales and promotions taking place on South Lake Avenue so please be sure to stop by and take advantage of these specials.

The South Lake Business Association's newsletter is a source of information and news for businesses and property owners within the South Lake Avenue Business District, the City of Pasadena and residential communities. We are currently accepting submissions for the August 2009 newsletter so if you are a South Lake Avenue business or property owner and would like to participate in the newsletter, please e-mail your submission to slba@southlakeavenue.org by July 20th.


Enjoy!



South Lake Business Association
Association Meetings
Wednesday, July 15, 2009 | 8:00am - 10:00am
Corporate Center Pasadena
251 S. Lake Avenue, Suite 130, Pasadena - View
Map
!
Pampa Furniture Opens July 3rd!
270 S. Lake Avenue | 626.666.1400
Pampa's first store opened its doors in Los Angeles in 1990. Then, as now, the Pampa store sold furniture of exceptional quality and beauty, at a price that customers could afford. With its high standing in the Los Angeles community, Pampa was able to open two more stores to better serve all parts of the L.A. area. Today, the company's family-owners manage the Pampa collection, traveling the world in search of superbly crafted and eye-catching pieces to import. They also work closely with the artisans at the Pampa furniture factory to create comfortable, captivating, and durable pieces.
Furniture is a passion at Pampa, truly one of L.A.'s preferred furniture importers and builders. With Pampa's rich history and a belief that excellence and value never go out of style, Pampa Furniture continues to provide its customers with fine quality furnishings at unbeatable prices.
Citibank Celebrates 4th of July!
285 S. Lake Avenue | 626.795.9962
Friday, July 3, 2009
Citibank's "4th of July" Family Fun Celebration! Come for hot dogs and fun face painting for kids.
For more information please contact Linda Lim at 626.795.9962.
Give 40 Minutes!
860 E. Green Street | 626.304.2600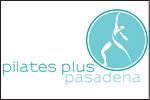 ...and get your best body! Pilates Plus Pasadena is NOW OPEN and offering the most intense, high energy workout in the San Gabriel Valley. An innovative blend of Pilates-based exercises, strength training and cardio, the SPX workout is done on the exclusive Proformer machines in classes of up to ten people. Pilates Plus Pasadena offers early morning, lunchtime and evening classes to accommodate just about any schedule. Visit their website at
www.pilatespluspasadena.com
and sign up today to receive your First Class FREE!!! View a studio picture
here
!
The music is great, the energy is high and the workout is addictive...Pilates Plus Pasadena can't wait to meet you!!
"50 Years of Excellence!"
Lake Salon and Skin Spa | 502 S. Lake Avenue | 626.792.0059
The Lake Salon and Skin Spa has been located in the South Lake Shopping District for over 50 years. It has seen many changes in styles and clientele. In keeping with its tradition of excellence, there has been a facelift in product lines and in staff. By becoming a Paul Mitchell Focus Salon, The Lake Salon and Skin Spa has dedicated itself to excellence, artistry, and philanthropical works.
The Lake Salon and Skin Spa is proud to announce its newest Paul Mitchell Creative Team. Michelle Kimme, is the manager, Senior Stylist, Precision Cutting Specialist, American Board of Certified Haircolorist, Editorial Stylist and extension artist. Krystal Ferris is a Senior Stylist, Editorial Stylist, Cutting and Coloring Specialist, Paul Mitchell Academy Graduate. Janar Byrd is a Senior Stylist, Master Colorist, Extension Artist, Texture Specialist and owned two Paul Mitchell Focus Salons in Tulsa, Ok. Heather Labat is a Junior Stylist, Precision Cutting Specialist, and specializes in women's styling.
The Lake Salon and Skin Spa maintains the highest level of excellence with services such as full detox facials, waxing and nail care. For more information please call 626.792.0059
fresh&easy Coming Soon!
603 S. Lake Avenue |
www.freshandeasy.com

Smaller than the usual supermarket, fresh&easy's neighborhood-sized stores are easily accessible and offer everything from fresh and wholesome food choices, to everyday staples. Their own line of fresh prepared meals and organic items make quick eating easy and affordable because at fresh&easy™, they like to keep things simple. Offered at budget prices, their own fresh&easy™ branded products are made without artificial colors or flavors, contain no added trans fats and they only use preservatives where absolutely necessary.
Celebrate the Grand Opening of fresh&easy on Wednesday, July 15th at 10:00am
. Enjoy music, a ribbon cutting and a presentation of checks to local charities.
For more information please visit
www.freshandeasy.com
Save 10% at RedBrick Pizza!
345 S. Lake Avenue | 626.396.9767
Authentic Italian fire roasted gourmet pizza open again in your neighborhood. The re-opened RedBrick Pizza is winning customers once again, one palate at a time. Located conveniently next to the Traders Joes, Macy's and Breakthru Fitness on South Lake Avenue, RedBrick Pizza serves Fire Roasted pizzas seared in their authentic RedBrick Oven at 10000 degrees. The result is a delicate, healthy golden crust, delicious thin crisp center filled with fascinating flavors.

"Redbrick" in Italian means "terra cotta stone". It all began centuries ago when only the finest pizzas were baked in a brick oven, on a terra cotta stone. Today they combine this century old Italian tradition of pizza making with superior Italian cheeses, premium gourmet ingredients, and hand rolled dough made fresh daily with heart healthy olive oil. They complement their savory pizzas with a wide variety of fresh chopped salads, fire roasted fhazani and breadsticks, and only the best Italian Gelato ice cream.

Come by for a gourmet experience without the gourmet prices. With Hi-Def TVs at every booth and wide screen Hi-Def TVs for game watching RedBrick offers a delightful experience for a gathering of the friends and the family. Whether it's a power lunch or a night out with family and friends RedBrick Pizza on South Lake serves for the way you like to eat.
Come by and try them out and in July when you join their Free RedBrick Lover program you can get 10% off your entire bill.
Check out their menu at
www.redbrickpizza.com
.
Keep A Cool Laptop!
ThermaPAK | 70 S. Lake Avenue, Suite 1000 | 626.381.9868
ThermaPAK Technologies has a better way to cool your laptop. ThermaPAK's Patented HeatShift Laptop Cooler is the most effective solution against laptop heat. In a recent CNET study the HeatShift Laptop Cooler was proven to lower laptop temperature by more than 10 degrees Fahrenheit and significantly outperformed USB cooling fans. Unlike the fan products that blow dirt and dust at your laptop the grooved channels on the HeatShift laptop cooler enhances airflow.

Not only does the self cooling HeatShift dissipate heat faster and more effectively than alternative products, it uses no power (extends battery life), wires, or refrigeration - making it the most advanced, and eco-friendly laptop cooler you can buy. The HeatShift cools uniformly by using organic cooling crystals that dissipate heat away from your laptop allowing it to perform at its best while keeping your laptop at a safe temperature. The superior design and performance of the HeatShift Laptop Cooler has received numerous industry awards such as the CES Innovations Design & Engineering Award and the iF Design Award.
Visit
www.ThermaPAK.com
for the ultimate solution for notebook computer heat and enter *pasadena520* at checkout to receive 30% off your entire purchase.
Storefront Improvement Program
Created in 1992, Pasadena's Storefront Improvement Program provides assistance to commercial business and property owners in the City's Redevelopment Project Areas and "Neighborhood Target Areas" within the Business Districts of Pasadena.
With only a small investment, you can greatly enhance your building. Storefront improvements can: Add value to your business or building, increase the sense of pedestrian security, differentiate and distinguish your building and create a more distinctive district. For more information please visit
Storefront Improvement Program
Thank you for reading the South Lake Business Association's July e-newsletter! Stay tuned for our August news!
Got News? August 2009 e-Newsletter submissions due by July 20th and accepted on a first come first serve basis. Subject to availability.