Saturday, September 12th | 11:00am - 3:00pm
Rediscover South Lake and see what's new in the District!
Presented by the South Lake Business Association.
Visit South Lake Stores

Enjoy Live Music and Children's Activities

Participate in Scavenger Hunt For All Ages

Enjoy Raffle Giveaways
Thank you to South Lake's participating merchants:
The South Lake Business Association's monthly newsletter is a source of information and news for businesses and property owners within the South Lake Avenue Business District, the City of Pasadena, and residential communities. We are currently accepting submissions for the
October 2009
newsletter. If you are a South Lake Avenue business or property owner and would like to participate in the newsletter, please e-mail your submission to
slba@southlakeavenue.org
by
September 20th
.

Enjoy!


South Lake Business Association
Notice of Construction

Diversified Landscape Management Inc. will soon be starting the installation of new landscaping on the two islands at the east and west sides of Lake Avenue at Del Mar Boulevard.
Included in the project is:
New Date Palms with uplighting, new landscaping, with shrubs, groundcover and wood mulch, a new irrigation system and a new electrical system. For more information please read the
Notice of Construction
.
Association Meetings
Wednesday, September 16th, 2009 | 8:00am - 10:00am
Corporate Center Pasadena
251 S. Lake Avenue, Suite 130, Pasadena - View
Map
!
Right Start's Grand Re-Opening!
370 S. Lake Avenue | 626.585.8900
Thursday, September 10th, 2:00pm - 5:00pm
Come and Meet a Stokke Representative and learn more about the award winning Tripp Trapp Chair.
Friday, September 11th, 11:00am - 4:00pm
Handprints done by appointment only. Call to reserve a time. Lasting Impressions will be in the store. Receive 10% off.

Saturday, September 12th, 10:00am - 2:00pm
Portrait Photography sessions. Receive 10% off portrait order.
Saturday, September 12th, 2:00pm - 5:00pm
Enjoy arts and crafts. Parents can learn about Her Feeding Line and children can learn about Recycling Through Art.

Fall Back to Fitness!
345 S. Lake Avenue #201 | 626.396.1700

Start the weekend off at Breakthru Fitness on
Friday, September 11th at 6:00pm
with beverages and refreshments. Enjoy a ZUMBA class and live music at Breakthru's beautiful patio. The party continues Saturday morning with your choice of spin classes with the best group of cycle instructors in town. For more information please visit
www.breakthrufitness.com
or view
Printable Flyer
.
Macy's ONE DAY SALE!
401 S. Lake Avenue | 626.792.0211

Lowest Prices of the the Season!
Save 30% - 85% off Storewide
Preview Day
Saturday, September 11th, 9:00am - 10:00pm
One Day Sale
Saturday, September 12th, 9:00am - 11:00pm
Morning Specials both days from 9:00am - 1:00pm. For more information please call 626.792.0211 or visit
www.macys.com
Corporate Center "Parks" For a Day!
251 S. Lake Avenue #100 | 626.792.5161


Friday, September 18th, 2009
Corporate Center Pasadena has partnered with ValleyCrest Landscaping to participate in this year's National Parking Day on September 18th. Be sure to visit their "park" on South Lake Avenue (corner of South Lake Avenue and Cordova). Check out last year's pictures here
www.ourparkingday.com
Pasadena's Police & Fire Department Tip - Off!
The Hamlet | 214 S. Lake Avenue
Thursday, September 24th, 2009, 5:00pm
Pasadena's valiant police officers and firefighters will compete for your tips while serving dinner! All of their tips will be donated to the Los Angeles Regional Foodbank. The Hamlet will also donate 15% of the night's food sales to the Foodbank.
You've Got A Hot Date...
860 E. Green Street | 626.304.2600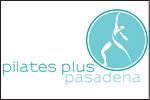 ...With Pilates Plus Pasadena!
Thursday, September 24th, 5:30pm - 8:00pm. Please join them for a toast as they celebrate the grand opening of Pilates Plus Pasadena. Light bites and libations will be coupled with live demonstrations of the Pilates Plus SPX Workout on their exclusive Proformer Machines. Meet Owner Amy Sowers, Manager Kate Simmons, and the Creator of Pilates Plus SPX Fitness, Master Trainer Sebastien Lagree. Their entire team of instructors will be on hand to answer your questions and show you some interesting moves... you can even kick off your shoes and try it out for yourself!

Everyone who attends will receive One Free Pilates Plus SPX Class, and will have a chance to win valuable prizes including Pilates Plus Logo apparel and a month of FREE Pilates Plus Pasadena SPX Workouts!
Whether you're a client already getting results, or someone who has looked in the window and wondered what the heck they're doing in here ... come on over to join the celebration!!
Water: Don't Waste It!
Mandatory Conservation is now in effect. Pasadena is in a serious water shortage. Please adhere to the City's Level 1 Water Shortage Procedures, enforced by Pasadena Municipal Code 13.10.
Learn About Sidewalk Repair
As a friendly reminder, temporary sidewalk repairs are handled by the City of Pasadena; however, permanent sidewalk repairs are the primary responsibility of the property owner. If you have a sidewalk in need of repair and would like to have a temporary patch installed until the permanent repairs can be made, please call the Street Maintenance and Integrated Waste Management Division at 626.744.4158.
Thank you for reading the South Lake Business Association's September e-newsletter! Stay tuned for our October news!
Got News? October 2009 e-Newsletter submissions due by September 20th and accepted on a first come first serve basis. Subject to availability.