South Lake Avenue's very first Food & Wine Festival!
Saturday, October 24th | 10:00am - 3:00pm
The South Lake Business Association, in partnership with CBS Radio and South Lake's Pacific Sales, will be hosting "Taste of South Lake" with
Melinda Lee
, renowned celebrity chef personality. For more information, please view
Printable Flyer
or call the South Lake Business Association at 626.792.1259.
Food & Wine Festival
10:00am - 3:00pm

Live Broadcast of Food News with Melinda Lee
10:00am - 1:00pm

Live Music
1:00pm - 3:00pm

Rediscover South Lake Event Winners!
Prize Winners for the South Lake Avenue Scavenger Hunt have been listed below. The South Lake Business Association would like to thank all those who attended the event. A big thank you to South Lake's participating merchants!
AcuSpa - Gift Certificate for Massage or Facial
Thomas, Pasadena CA
Assistance League of Pasadena - $25 Gift Card
Veronica, Altadena CA
Breakthru Fitness - Video Gift Basket - Joan, Altadena CA, 1 Month Adult Membership - Marty, Pasadena CA, 1 Month Speed School Membership for Kids - Winner Notified
Burger Continental - Sunday Brunch for 2
Linda, Pasadena CA
California Skewers - $10 Gift Cards
Multiple Winners
Cantaloop Yogurt - $5 Gift Cards
Multiple Winners
CHAM Korean Bistro - Coupons and Free Meals
Multiple Winners
Coffee Bean & Tea Leaf - Gift Basket
Michelle, Pasadena CA
Coldwater Creek - $25 Gift Card
Winner Notified
Corner Bakery Cafe - Coupons
Multiple Winners
The Counter - $50 Gift Certificates
Carol, Pasadena CA and Diane, Pasadena CA
Crocodile Cafe - Gift Certificate
Elias, Rosemead CA
Dwell Floor Five - $150 Gift Certificate
Dorothy, Banning CA
Facets - Gift Certificate
Linda, Altadena CA
Fresh & Easy - Specialty Gift Baskets
Philip, Pasadena CA and Rachel, Pasadena CA
Giggle - Stroller
Thomas, Los Angeles CA
Green Street Restaurant - $30 Gift Certificates
Janice, Los Angeles CA and Andrea, Pasadena CA
Hamlet Restaurant - $25 Gift Certificates
John, Pasadena CA and Evita, Pasadena CA
J Beverly Hills Salon - Gift Certificate for Haircut/Blow Dry & Style - Wendy, Pasadena CA
Jos A Bank - Shirt & Tie Package
Matt, Pasadena CA
Luther Burbank Savings - Specialty Gift Baskets
Cyrus, Pasadena CA and Barry, Pasadena CA
Le Petit Vendome - $50 Wine Tasting Gift Certificate
John, South Pasadena CA
Merle Norman - Travel-size Goodie Bags
Multiple Winners
NapaStyle - Specialty Gift Basket
Mark, Pasadena CA
Noah's Bagels - Bagel & Coffee Combo Coupons
Multiple Winners
Orvis - Soft Plush Toys
Sophia, Pasadena CA and Maddie, South Pasadena CA
Pacific Sales - $200 Gift Certificate
Holly, Claremont CA
Pampa Furniture - Voucher for Coffee Table
Pauline, Pasadena CA
Peet's Coffee & Tea - Gift Bag with Coffee & Mug
Sumit, Pasadena CA
Pilates Plus Pasadena - $99 Gift Certificate
Jill, Pasadena CA
Rangoni Firenze Shoes - $25 Gift Certificate
Katie, Pasadena CA
Right Start - Gift Bag ($700 value)
Renee, Pasadena CA
Rubio's Fresh Mexican Grill - Gift Cards
Multiple Winners
Sharky's Woodfired Mexican Grill- Gift Cards
Michael, Pasadena CA and Matthew, Pasadena CA
Subway - Free 6" Subway Coupons
Multiple Winners
Ten Thousand Villages - Gift Basket with Chocolates - Frank, Los Angeles CA, $25 Gift Certificate- Diana, Pasadena CA
Touche Salon & Day Spa - $25 Gift Card
Carlota, Pasadena CA
Williams-Sonoma - Gift Basket
Ramona, Pasadena CA
The South Lake Business Association's monthly newsletter is a source of information and news for businesses and property owners within the South Lake Avenue Business District, the City of Pasadena, and residential communities. We are currently accepting submissions for the
November 2009
newsletter. If you are a South Lake Avenue business or property owner and would like to participate in the newsletter, please e-mail your submission to
slba@southlakeavenue.org
by
October 20th
.

Enjoy!


South Lake Business Association
Association Meetings
Wednesday, October 21, 2009 | 8:00am - 10:00am
Corporate Center Pasadena
251 S. Lake Avenue, Suite 130, Pasadena - View
Map
!
Streetscape Update!

Phase I of the South Lake Streetscape Improvement Project is now complete! Headed by the South Lake Business Association in partnership with City of Pasadena the project will not only enhance the appearance of South Lake Avenue, but also help conserve water and power for years to come with its upgraded irrigation and electrical systems. These upgrades, in addition to landscaping improvements, have been completed for the two Del Mar traffic islands and the five Lake Avenue street medians. The Del Mar traffic island improvements also included the installation of new Date Palms with uplighting, new shrubbery, groundcover and wood mulch.

To view pictures of the Del Mar Traffic Islands progress and completion, click on the following links:
You Have a Hot(ter) Date...
860 E. Green Street | 626.304.2600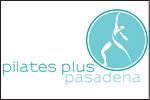 ...With Pilates Plus Pasadena! The old date just wasn't hot enough so they have moved their grand opening party to
Thursday, October 15th, 5:30pm - 8:00pm.
Please join Pilates Plus for a toast as they celebrate the grand opening of Pilates Plus Pasadena. Light bites and libations will be coupled with live demonstrations of the Pilates Plus SPX Workout on their exclusive Proformer Machines. Meet Owner Amy Sowers, Manager Kate Simmons, and the Creator of Pilates Plus SPX Fitness, Master Trainer Sebastien Lagree. Their entire team of instructors will be on hand to answer your questions and show you some interesting moves...you can even kick off your shoes and try it out for yourself!
Everyone who attends will receive One Free Pilates Plus SPX Class, and will have a chance to win valuable prizes including Pilates Plus Logo apparel (and a month of FREE Pilates Plus Pasadena SPX Workouts)!
To RSVP email
info@pilatespluspasadena.com
or call 626.304.2600. For more information please visit
www.pilatespluspasadena.com
Gourmet Your Way!
The Counter | 140 S. Shoppers Lane
Come into The CounterĘ and you'll be greeted with a clipboard that includes an extensive list of fresh mouth-watering ingredients that allow you to build your own gourmet burger. Their 312,120+ different burger combinations make every burger as unique as each customer. Rarely is the same burger ever made twice in one day.

Established in 2003, The CounterĘ is the 21st century's bold answer to the classic burger joint. The Counter ushers in a fresh era of industrial decor, hip music, cold beer, unique wines, cocktails, and burger options that are only limited by your imagination.
New On The Block!
Maria De La Luz Jewelry Studio & Gallery | 910 San Pasqual Street

Maria De La Luz Jewelry Studio & Gallery recently joined the South Lake Avenue Business District. Be sure to stop by the showroom for viewing and sales located at 910 San Pasqual Street.
To You From Italy
Contessa Italian Home Collection | 380 S. Lake Avenue #3
Specializing in Italian imports, Contessa Collection carries a variety of gift items including Venetian blown glass, Tuscan pottery, handcrafted Florentine leather, costume jewelry and hand carved olive wood accessories, just to name a few.
Be sure to order your bottle of cold pressed OLIO NUOVO. This once-a-year opportunity must not be missed, but shared. Flown in from the hills of Italy the first week of December, OLIO NUOVO is a must have. Quantities are limited. Call 626.744.0252 to reserve your bottles today.
Ten Thousand Villages Relocates
567 S. Lake Avenue | 626.229.9892

Ten Thousand Villages is excited to announce their new address located right across the street from their current location. The new location will help make your shopping experience even better with easier access to parking from behind the store and more store space to offer an improved selection of your favorite fair trade jewelry, home decor, and gift items. Their current location will be closed after September 26th, but will be open for business at 567 South Lake Avenue in early October.
General Plan Update
To help oversee updates to the Land Use and Mobility elements of the General Plan, the Pasadena City Council recently established a committee consisting of community representatives call the General Plan Update Advisory Committee. They will guide the public outreach program to ensure diverse participation and engage with city staff and other experts in the development of General Plan documents.
Promoting on the Internet
City of Pasadena Small Business Workshops
Monthly seminars for small business owners, managers, and sales staff will be presented at no cost. For more information please visit
Small Business Workshops
.
Thank you for reading the South Lake Business Association's October e-newsletter! Stay tuned for our November news!
Got News? November 2009 e-Newsletter submissions due by October 20th and accepted on a first come first serve basis. Subject to availability.