Thank You South Lake Avenue!
The South Lake Business Association, in partnership with CBS Radio and South Lake's
Pacific Sales
, hosted the very first "Taste of South Lake" with
Melinda Lee
, renowned celebrity chef personality. Over 2,000 people were in attendance from throughout the San Gabriel Valley. Click on the links to view pictures of the event!
A big thank you to South Lake's participating merchants!
The South Lake Business Association's monthly newsletter is a source of information and news for businesses and property owners within the South Lake Avenue Business District, the City of Pasadena, and residential communities. We are currently accepting submissions for the
December 2009
newsletter. If you are a South Lake Avenue business or property owner and would like to participate in the newsletter, please e-mail your submission to
slba@southlakeavenue.org
by
November 20th
.

Enjoy!


South Lake Business Association
Association Meetings
Wednesday, November 18, 2009 | 8:00am - 10:00am
Corporate Center Pasadena
251 S. Lake Avenue, Suite 130, Pasadena - View
Map
!
Save The Date!
Contessa Italian Home Collection | 380 S. Lake Avenue #3
Specializing in Italian imports, Contessa Collection carries a variety of gift items including Venetian blown glass, Tuscan pottery, handcrafted Florentine leather, costume jewelry and hand carved olive wood accessories.
You are cordially invited to join Contessa Italian Home Collection as they kick off the Holiday Season on Saturday, November 7th, from 11am to 5pm. In honor of Contessa's 11th Anniversary, all attendees will enjoy an 11% discount on all purchases.

For more information please call 626.744.0252.
Holiday Sales at Rangoni Shoes!
400 S. Lake Avenue | 626.792.7191

Rangoni Firenze shoes is preparing for their annual clearance sale taking place November 13th through December 3rd. Men's and women's shoes, mostly handmade leather shoes, as well as luxurious handbags will be marked down 40% to 60%. Come in and take advantage of their great sales.
It's Always A Good Time At PPP!
860 E. Green Street | 626.304.2600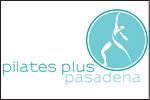 Pilates Plus Pasadena thanks all those who came and celebrated in their grand opening on October 15th! They had a blast meeting their neighbors and are thrilled to have so many in classes already! View
picture
!
As an active member of the South Lake Business Association since opening in June 2009, Pilates Plus Pasadena has "been a welcome addition to the business district, while providing a new and exciting exercise option for residents and business people in the area" says SLBA Executive Director, Gina Tleel.

If you have not come by yet, please feel free to use the promo code PPPFCF on Pilates Plus Pasadena's website to register for your first FREE class -
www.pilatespluspasadena.com
. Don't miss out on the hottest workout in town -- the music is great, the energy is high and the workout (and results!) are addictive!
General Plan Open House, November 14th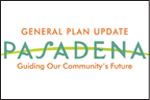 Come to The General Plan Open House extravaganza to be held in the heart of the South Lake Business District on Saturday, November 14th from 1:00 p.m. to 5:00 p.m. at 345 S. Lake Avenue (the former Stein Mart space) and the North Courtyard of Macy's and the Shops on Lake Avenue. Guests will have time to hear some of the community feedback gathered to date, learn about the issues and share some of their thoughts. Educational activities include mini-speaker sessions and round table discussions. There will also be a community mural project, interactive exhibits, multi-media presentations and a display of the city's new high tech GIS modeling program (also known as Virtual Pasadena). Live entertainment includes singers, musicians and flamenco, ballroom and folklorico dancers. Children can also participate in a free Side Street Projects arts workshop.
For those unfamiliar with "The General Plan", it is a comprehensive document that serves as the blueprint on how Pasadena should develop and grow over the next decade and beyond. Pasadena is currently updating four elements of its General Plan - Land Use, Mobility, Open Space and Conservation. For six months, The General Plan staff and the City Council appointed General Plan Update Advisory Committee (GPUAC) have been gathering input from the community on what makes Pasadena unique and what are challenges and issues it faces. This is a great opportunity for property owners, business operators, residents and the entire community to participate in this very important project.
Free parking is available at Corporate Center Pasadena (one block to the north of the event). You can also take transit via ARTS Route 20 or MTA Routes 487 and 267. Free on-site childcare will also be available.
The open house is just one of many outreach efforts that are part of Phase 1 of the General Plan update. Other efforts include stakeholder interviews, community and council district workshops, MoveAbout tours and speaker series sessions. Phase 1 will culminate in the spring of 2010 with a summary report to the City Council. After that, staff will be working on Phase 2 (alternatives) and Phase 3 (writing of the draft document) of the update.
If you have any questions on the General Plan, please call at 626.744.6807 or visit
General Plan
.
Seasonal Job Fair, November 21st

Join Councilmember Jacque Robinson as she hosts a SEASONAL JOB FAIR featuring Pasadena and San Gabriel Valley employers. The event will be held Saturday, November 21, 2009 from 9:00am to 12:00pm at the Pasadena Convention Center, Ballrooms F-G. Participants will be able to fill out employment applications, speak face to face with employers and potentially secure on-the-spot interviews. Resumes and business attire is suggested. The Seasonal Job Fair is co-hosted and supported by the Foothill Workforce Investment Board, Old Town Management District, the Playhouse District, South Lake Avenue Business District and the Pasadena Chamber of Commerce. Employers interested in participation may call 626.744.4444, email
district1@cityofpasadena.net
or view
Printable Flyer
.
Social Networking
City of Pasadena Small Business Workshops
Monthly seminars for small business owners, managers, and sales staff will be presented at no cost. For more information please visit
Small Business Workshops
.
Thank you for reading the South Lake Business Association's November e-newsletter! Stay tuned for our December news!
Got News? December 2009 e-Newsletter submissions due by November 20th and accepted on a first come first serve basis. Subject to availability.