THANK YOU SOUTH LAKE AVENUE!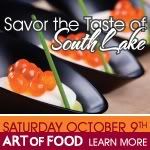 On Saturday, October 9, 2010, several thousand guests
enjoyed mouth-watering offerings from the restaurants of South Lake Avenue, live radio broadcasts and live food demonstrations and tastings.
The South Lake Business Association would like to thank the following participating businesses for their time and effort:
SPECIAL THANKS to the following businesses for providing gift items for the raffle giveaway (winners listed below):
Breakthru Fitness - 1 month membership ($149 value)
LLona S, from Los Angeles
Custom Comfort Mattress - $500 gift card
Lois G from LaVerne
Elude Med Spa - $100 gift card
Crystal H from Pasadena
Jewels on Lake - White gold pendant ($500 value)
Oscar V from Glendale
Magnolia Lounge - $50 gift certificate
Lucia G from Los Angeles
Right Start - $25 gift card
Adetayo W from Pasadena
LA Fitness - Four 30 day passes (valued at $110 each)
Lisa D
Mark S from Sherman Oaks
Andrea L from Palmdale
Gerry R from La Crescenta
Red Brick Pizza - $10 Gift Certificates
Marcello V from Los Angeles
Susan B from Pasadena
Joan E from Altadena
Barbara B from Alhambra
Janice H from Gardena
Pat E from Hollywood
Rosie C from Los Angeles
Lesley L from Glendale
Marilyn S from Monrovia
A VERY SPECIAL THANKS to Rapture Studio for designing the Taste of South Lake promotional material. Learn more about their services by visiting www.rapturestudio.com.
The South Lake Business Association's monthly newsletter is a source of information and news for business and property owners within the South Lake Avenue Business District, the City of Pasadena, and residential communities. We are currently accepting submissions for the December 2010 newsletter. If you are a South Lake Avenue business or property owner and would like to participate in the newsletter, please e-mail your submission to slba@southlakeavenue.org by November 20th.
Enjoy!
The South Lake Business Association
THE SOUTH LAKE FORUM
277 S. Lake Avenue | 626-792-1259
Tuesday, November 2nd | 6:00pm - 8:00pm
The South Lake Business Association cordially invites you to join them for the South Lake Forum, a discussion on the long-term vision for South Lake Avenue. The intention of the South Lake Forum is to build on the significant successes of recent stakeholder sponsored programs and events including the Taste of South Lake, the Farmer's Market, the Safe and Clean Initiative and multi-million dollar infrastructure improvements.
Location: 277 S. Lake Avenue, Pasadena CA - View Map. Event location sponsored by Kaplan Test Prep & Admissions.
Day & Time: Tuesday, November 2nd | 6:00pm - 8:00pm
Light snacks and beverages served. Parking validation provided.
For more information, please visit South Lake Forum.
STREETSCAPE UPDATE

Phase I of the South Lake Streetscape Improvement Project is now complete and entailed plant, irrigation and electrical upgrades to the street medians on South Lake Avenue. The installation of upgraded street furniture such as benches and trash receptacles is also now complete.
Updates regarding future improvements will be available at www.southlakeavenue.org.
NEW ON THE BLOCK!
The Cheese Store of Pasadena | 140 S. Lake Avenue | 626-405-0050
The Cheese Store of Pasadena opened its doors on October 10, 2010 in Pasadena with a big variety of cheeses and imported gourmet items to suit any taste and occasion. With so many delicious cheeses to choose from, you will surely not leave empty handed. Along with gourmet and delicious cheeses, The Cheese Store will be hosting cheese tasting events on a regular basis.
For more information, please visit The Cheese Store of Pasadena.
NEW ON THE BLOCK!
Jersey Mike's | 122 S. Lake Avenue

Jersey Mike's authentic taste - served Mike's Way with lettuce, onions, tomatoes, oil, vinegar and spices - is available nationwide. Their secret? Everything about Jersey Mike's is high quality. Their certified Angus Beef top rounds are trimmed and cooked right in the store. Their meats and cheeses are all top-quality premium brands. Their bread is fresh-baked each day on the premises. And of course, everything's prepared right in front of you. It's what makes Jersey Mike's the most authentic tasting submarine sandwich available. And it's a tradition of quality they'll never outgrow.
For more information, please visit Jersey Mike's.
CONGRATULATIONS MAGNOLIA!
492 S. Lake Avenue | 626-584-1126
Magnolia Lounge has been Pasadena's most popular nightspot since 2005 where guests can enjoy great food, a full bar and wines from around the world. They were recently voted "Best Bar", "Best Happy Hour" and "Best Cocktail".
To learn more about Magnolia Lounge, please view Printable Flyer or visit Magnolia Lounge.
ALEXANDRIA II OFFERS WORKSHOPS
Alexandria II Bookstore | 170 S. Lake Avenue | 626-792-7885
Tuesday, November 16th
|
6:30pm - 9:00pm
Fee: $45
Medium Geof Jowett would like to provide an opportunity to help you become more
conscious of the wisdom, hope, light, and Divine Love that exists within and around you. This meditation workshop is an interactive and engaging spiritual class provided to the Southern California community.
Wednesday, November 17th | 7:00pm
Cost: Free
It is the time of the year to release old issues and baggage, and to be

grateful for who we are and what we have. Join Alexandria II for an evening of meditation, clearing, cleansing, releasing and joy.
Seating is limited so register today. For more information or to make a reservation, please call 626-792-7885 or visit
Alexandria II Bookstore.
CORNER BAKERY'S NEW PANINI!
345 S. Lake Avenue #107 | 626-578-1281
When it comes to making the perfect panini, Corner Bakery is pretty picky about everything, especially what goes in it! Their NEW Green Chile & Chicken Panini is pressed to perfection with autumn-roasted green chiles picked at their prime, all-natural roasted chicken, jicama slaw, diced tomatoes and white cheddar cheese with homemade roasted garlic mayo and expertly grilled on our fresh sourdough bread.
Visit Corner Bakery on Facebook to find perfect panini offers!
GENERAL PLAN UPDATE, WHAT'S NEXT?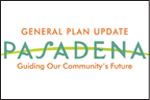 Over the past year, the City of Pasadena has heard the community's thoughts and concerns regarding growth, traffic, design and other topics. Now it is time to map out draft land use and mobility alternatives in response to those comments. To do that, the city is holding a multi-day intensive workshop, also known as a charrette. The business community, property owners, residents and others are invited to participate in the charrette and share their thoughts on the evolving plan alternatives.
The charrette will kick off at the November 8 Council meeting and will continue later that week over a three day period on November 11th, 12th and 13th.
For more information, please visit Pasadena General Plan or Pasadena General Plan on Facebook.
FEATURED SPACE!
Interested in opening your business in the South Lake Avenue Business District? The South Lake Business Association can help! Every month, we'll be featuring an available listing in our newsletter.

Location of Featured Space:
ASSOCIATION MEETINGS
Wednesday, November 17, 2010 | 8:00am - 10:00am
Corporate Center Pasadena
251 S. Lake Avenue, Suite 200, Pasadena - View Map!
Got News?
December 2010
e-Newsletter submissions due by
November 20th
and accepted on a first come first serve basis. Subject to availability.