HAPPY NEW YEAR!
On behalf of the South Lake Business Association and its Board of Directors, we would like to wish everyone a happy and prosperous 2011!
SOUTH LAKE CELEBRATES HOLIDAYS!
Hundreds attended South Lake Avenue's holiday celebration
held on Saturday, December 4th, 2010. Guests enjoyed free holiday festivities, in-store specials, live music, carolers, holiday characters and special appearances by KOST 103.5's Morning Show hosts "Mark & Kristin". Guests also enjoyed taking part in a scavenger hunt and won prizes. Children enjoyed holiday crafts and visits with Santa, the Snowman and the Nutcracker.
SPECIAL THANKS to the following participating businesses:
A VERY SPECIAL THANKS to Rapture Studio for designing South Lake's holiday promotional material. Learn more about their services by visiting www.rapturestudio.com.
The South Lake Business Association's monthly newsletter is a source of information and news for business and property owners within the South Lake Avenue Business District, the City of Pasadena, and residential communities. We
are currently accepting submissions for the
February 2011
newsletter. If you are a South Lake Avenue business or property owner and would like to participate in the newsletter, please e-mail your submission to slba@southlakeavenue.org by
January 20th
.
The South Lake Business Association
THE SOUTH LAKE FORUM - SURVEY
On Tuesday, November 2, 2010, t
he South Lake Business Association hosted the South Lake Forum, a discussion on the long-term vision for South Lake.
Everyone is encouraged to share their thoughts regarding the South Lake Avenue Business District by completing the South Lake Survey.
CELEBRATE WITH GIGGLE!
517 S. Lake Avenue | 626-744-0233
Tuesday, January 11th
|
4:00pm
Celebrate foreign language with giggle! Find out how to get your child started learning a foreign language at home with the Little Pim DVDs, CDs and Flash Cards. Enjoy a Spanish and French sing-a-long with a live musician, then see a short demo of the method, meet Little Pim's founder, who can answer your individual questions and learn how and why to get your child started young. Taught by Julia Pimsleur Levine, early foreign language immersion expert and Little Pim Founder and President.
This event is free. Pre-registration is required. For more information or to make a reservation, please call 626-744-0233.
GET FIT AT BREAKTHRU FITNESS!
345 S. Lake Avenue | 626-396-1700

Breakthru Fitness is a
boutique, upscale, full-service fitness club offering the most up-to-date classes and state-of-the-art amenities while still maintaining a service-oriented intimate setting where member success is the main focus. They'll NEVER be too crowded like many clubs, as they only have a limited number of memberships for sale.
Breakthru Fitness offers a free 7 day trial membership. For more information, please visit
Breakthru Fitness
or call 626-396-1700.
TOUCHE SALON & DAY SPA SPECIALS!
548 S. Lake Avenue | 626-795-8888
Touche Salon & Day Spa has been providing desired services to residents at this beautiful Pasadena location. At Touche, you will experience an atmosphere of trend, a relaxing ambience and cutting edge techniques that cater to all guests.
Touche Salon & Day Spa now offers an easy way to stay informed regarding services, products and specials through their newsletter. Click to
view
!
For more information, please visit
Touche Salon & Day Spa
or call 626-795-8888.
MORE AT PILATES PLUS PASADENA!
860 E. Green Street | 626-304-2600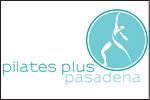 Pilates Plus is a combination of weight training and utilizes the best of both: the strengthening and toning benefits of weight training, and the lengthening and postural enhancing benefits of Pilates in a circuit training sequence.
Pilates Plus Pasadena has added five new classes each week. For more information, please view their
class schedule
or call 626-304-2600.
STAY CONNECTED TO PASADENA PD
Services Provide Updates To Community Members

Learn more about crime in Pasadena neighborhoods through Nixle and Crimemapping. Nixle is a community information service that provides updates via email and text message, while Crimemapping provides updates using an interactive map.
SMALL BUSINESS WORKSHOPS
The City of Pasadena Small Business Workshops
The City of Pasadena offers monthly seminars for small business owners, managers, and sales staff at no cost. For more information, please visit
Small Business Workshops
.
FEATURED SPACE!
Interested in opening your business in the South Lake Avenue Business District? The South Lake Business Association can help! Every month, we'll be featuring an available listing in our newsletter.

Location of Featured Space:
Got News?
February 20
11
e-Newsletter submissions due by
January 20th
and accepted on a first come first serve basis. Subject to availability.