SEARCHING MADE EASY!
Information within the South Lake Business District can easily be found by using the search feature located at the very top of the website. Just type your preferred keyword in the search box and the search results will display all items within the South Lake website containing the selected keywords.
Type, Search & See
at
www.southlakeavenue.org
The South Lake Business Association's monthly newsletter is a source of information and news for business and property owners within the South Lake Avenue Business District, the City of Pasadena, and residential communities. We are currently accepting submissions for the
April 2011
newsletter. If you are a South Lake Avenue business or property owner and would like to participate in the newsletter, please email your submission to
slba@southlakeavenue.org
by
March 20th
.
Enjoy!
The South Lake Business Association
KINDERMUSIK AT GIGGLE!
517 S. Lake Avenue | 626-744-0233
Thursday, March 17th | 11:30am - 12:00pm
Join giggle for this special free demo class! Enjoy developmentally appropriate songs, movement, instrument play and more in this fun class for children and parents. It is a great opportunity to share the love of music with your child.
This event is
free
and space is limited. Reserve your spot by calling 626-744-0233 or email
pasadena@giggle.com
.
FREE SWEET WITH PURCHASE!
345 S. Lake Avenue #107 | 626-578-1281
Savor Corner Bakery's NEW Smoked Turkey Cobb Sandwich - a delicious combination of smoked turkey, applewood smoked bacon, hard-boiled eggs, bleu cheese crumbles, lettuce and tomatoes with their homemade avocado mayo, served on their new Brioche Flatbread.

And for a limited time, when you stop by Corner Bakery Cafe, enjoy a Free Sweet
with the purchase of a Smoked Turkey Cobb Sandwich or any other entrée.
20% OFF WITH THIS AD!
820 E. California Blvd. | 626-795-4991
Good Through March 31st
Open Wed - Sat | 11:00am - 4:00pm
Come shop Craft Fair Gift Shop's newest Spring Collection! Print out this email ad and receive 20% off all tote bags, knit hats and scarves through March 31st!
Craft Fair Gift Shop is a unique store featuring items for the family and home - all designed and created by senior artists and crafters who primarily reside in the San Gabriel Valley! You will find a wide assortment of handmade baby clothes & toys; children's wood furniture; quilts and blankets; ceramics and fine art; kitchen accessories; knitted scarves and hats; jewelry and much more! Many items are one-of-a-kind and can be special-ordered or personalized!
Craft Fair Gift Shop is a philanthropy operated by Assistance League® of Pasadena. For more information, please call 626-795-4991 or visit Assistance League Pasadena.
PILATES PLUS LAUNCHES NEW CLASS!
860 E. Green Street | 626-304-2600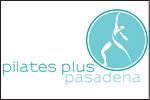 Pilates Plus, an innovative fusion of Pilates-based exercises, cardio and weight training, will now be available to Pre-Natal and Post-Natal clients.
Their Pregnancy/Pelvic Floor Conditioning classes are offered every Wednesday at 10:45am and Saturday at 11:45am. Classes are designed to:
Maintain your strength and flexibility.
Help to prevent varicose veins, incontinence and leg swelling.
Build stamina for the birthing process, increase blood circulation and oxygen to your baby and are gentle enough to continue right up to your due date.
Help to relieve lower back strain, fatigue and constipation.
Help Post-Partum women recover abdominal strength and toning while relieving upper body tension from carrying the baby to quickly regain strength and energy.
This class is also fantastic for anyone
looking to strengthen and condition their pelvic floor as weak pelvic floor muscles are a common contributing factor behind incontinence and pelvic organ prolapse.
10 DAY OUTDOOR WATERING BAN
Pasadenans Required to Stop Outdoor Watering March 18-27
Pasadena City Council recently declared a Level 4 Water Shortage Emergency during the temporary shutdown of a major regional water pipeline from March 18 to 27. The city will enforce a total ban on outdoor watering with very few exceptions until pipeline deliveries resume. The Metropolitan Water District of Southern California (MWD), which supplies about 60 percent of Pasadena's water, is planning a seismic retrofit of the F.E. Weymouth Water Treatment Plant in LaVerne and will stop all water deliveries to Pasadena and neighboring cities through its upper feeder pipeline during the project. For those 10 days, Pasadena must rely solely on its groundwater and reserves.
More information on the watering restrictions, tips on how to prepare and daily updates during the shutdown can be found at www.cityofpasadena.net/shutdown. Water waste can be reported on the website and through the Water Shortage Hotline at 626-744-8888.
PASADENA ELECTIONS ON MARCH 8TH
Pasadena Elections | 626-744-4124
In this upcoming election, Pasadena voters will be electing a Mayor and voters residing in Council Districts 1, 2, 4 and 6 will be electing their respective Council representative. PUSD voters will be electing three representatives for Board Education Seats 2, 4 and 6.
DEVELOPING A BUSINESS PLAN
The City of Pasadena Small Business Workshops
March 8, 2011
|
8:00am - 10:00am
The City of Pasadena offers monthly seminars for small business owners, managers, and sales staff at no cost.
ASSOCIATION MEETINGS
MONTHLY MEETING
Wednesday, March 16, 2011
|
8:00am - 10:00am
Corporate Center Pasadena
251 S. Lake Avenue, Suite 500, Pasadena - View
Map
!
FEATURED SPACE!
Interested in opening your business in the South Lake Avenue Business District? The South Lake Business Association can help! Every month, we'll be featuring an available listing in our newsletter.

Location of Featured Space:
Got News?
April
2011
e-Newsletter submissions due by
March 20th
and accepted on a first come first serve basis. Subject to availability.