MAKE MUSIC PASADENA ON JUNE 18TH!
ROCK, BLUES, LATIN, REGGAE & MORE!
Experience what World Music Day is all about with the most eclectic and talented lineup at South Lake!
Saturday, June 18th
|
12:00pm - 6:00pmLocation:
345 S. Lake Avenue -View
Map
The South Lake Business Association's monthly newsletter is a source of information and news for business and property owners within the South Lake Avenue Business District, the City of Pasadena, and residential communities. We are currently accepting submissions for the
July 2011
newsletter. If you are a South Lake Avenue business or property owner and would like to participate in the newsletter, please email your submission to
slba@southlakeavenue.org
by
June 20th
.
Enjoy!
The South Lake Business Association
POP-UP FILMS AT SHOPS ON LAKE!
The Shops on South Lake Avenue | 345 S. Lake Avenue
Friday, June 3rd & Saturday, June 4th
Dusk - 11:00pm
The Shops on South Lake Avenue hosts an international celebration of short films which will be viewable on the walls and windows of the regional shopping center.
SILHOUETTE EVENT AT RIGHT START!
370 S. Lake Avenue | 626-585-8900
Saturday, June 4
|
10:00am-2:00pm
Tired of getting Dad the same old golf paraphernalia gift for Father's Day? Now is your chance to get him a unique gift he can be proud of! Renowned silhouette artist Karl Johnson of Cut Arts will be creating hand cut silhouette portraits at Right Start.
Original silhouettes start of $25. For more information or to schedule an appointment, please call 626-585-8900.
FATHER'S DAY AT POTTERY BARN KIDS!
511 S. Lake Avenue | 626-405-1743
Saturday, June 18
|
11:00am-4:00pm
Pottery Barn Kids is turning up the music this Father's Day at a creative building event for parents and preschoolers! Children will sing along to catch tunes while exploring new ways to play with DUPLO bricks. Join the Pottery Barn kids for a fun, new music experience and take home special memento.
RSVP required. For more information, please call 626-405-1743.
HYDRATION ON THE GO!
Contessa Italian Home Collection | 380 S. Lake Avenue, #101
Contessa Italian Home Collection specializes in importing gift items from Italy such as Venetian blown glass, Tuscan pottery, handcrafted Florentine leather, custom jewelry and more!
Contessa is thrilled to introduce a collection of functional and fun glass bottles for hydration on the go! Stop marinating your water in polyethylene terephthalate and switch to Contessa's glass, recyclable, dishwasher safe and very colorful silicone protected glass bottle!
FATHER'S DAY GIFT IDEAS!

Father's Day is fast approaching! Find great gifts for Dad at any one of South Lake Avenue's specialty retailers or take him out for a delicious meal to a fantastic restaurant on the Avenue. Explore ideas by visiting the South Lake Business Association's website at
www.southlakeavenue.org
PASADENA CELEBRATES 125!
Saturday, June 11, 2011
To honor its 125th anniversary as a city, Pasadena kicks off its birthday celebration on June 11th at the Pasadena Museum of History. The celebration continues with concerts, fireworks and more throughout the summer and fall.
WHAT'S STOPPING YOU?
The City of Pasadena Small Business Workshops
June 14, 2011
|
8:00am - 10:00am
The City of Pasadena offers monthly seminars for small business owners, managers, and sales staff at no cost.
HELP SHAPE PASADENA'S FUTURE!
The Stage is Set for the General Plan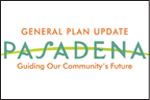 General Plan Business Workshop
Thursday, June 23 | 2:30pm-4:00pm
Hundred of participants devised four alternatives for city land use and mobility plans at workshops last fall. Alternative A calls for growth to be diverted from the Central District to East Pasadena and other major corridors, Alternative B calls for maximizing economic vitality and jobs, Alternative C calls for "smart growth" along transportation lines and major intersections and Alternative D calls for slowing growth citywide.
In addition to on-line and mail surveys, the following community workshops are scheduled for everyone to learn more about the alternatives:
Thursday, June 16 | 6:30m-8:30pm
Muir High School Cafeteria
Thursday, June 23 | 2:30pm-4:00pm
Pasadena City College, Building CC, Creveling Lounge
Saturday, June 25 | 9:30am-11:30am
James Madison Elementary School
Tuesday, June 28 | 6:30pm-8:30pm
CEC-Community Educational Center in East Pasadena
FARMERS' MARKET IN SHOPPERS LANE

Every Wednesday, 3:30pm - 7:30pm
April 2011 - September 2011
Located in Shoppers Lane (Lake & Del Mar)
The Farmers' Market will feature all the Summer's best: fruits, vegetables, flowers, breads, cheeses and more!
ASSOCIATION MEETINGS
MONTHLY MEETING
Wednesday, June 15, 2011
|
8:00am - 10:00am
Corporate Center Pasadena
251 S. Lake Avenue, Suite 500, Pasadena - View
Map
!
FEATURED SPACE!
Interested in opening your business in the South Lake Avenue Business District? The South Lake Business Association can help! Every month, we'll be featuring an available listing in our newsletter.
Location of Featured Space:
Got News?
July
2011
e-Newsletter submissions due by
June 20th
and accepted on a first come first serve basis. Subject to availability.