SOUTH LAKE CELEBRATES WITH MUSIC!
The South Lake Avenue Business District recently participated in the 4th Annual
Make Music Pasadena
, Southern California's largest free music event with four main stages and hundreds of spontaneous performances.
SPECIAL THANKS to the following businesses for donating raffle prizes:
The South Lake Business Association's monthly newsletter is a source of information and news for business and property owners within the South Lake Avenue Business District, the City of Pasadena, and residential communities. We are currently accepting submissions for the August 2011 newsletter. If you are a South Lake Avenue business or property owner and would like to participate in the newsletter, please email your submission to slba@southlakeavenue.org by July 20th.
Enjoy!
The South Lake Business Association
NOTICE OF CONSTRUCTION

Phase I of the South Lake Streetscape Improvement Project is complete and entailed plant, irrigation and electrical upgrades to the street medians on South Lake Avenue. The installation of upgraded street furniture such as benches and trash receptacles is also now complete.
The next phase of improvements is scheduled to begin the week of July 25 or August 1 and consists of repainting street light and traffic light poles. Detailed information will be posted at Notice of Construction.
JULY 15-18 FREEWAY CLOSURES

Beginning Friday, July 15th at 6:00pm, Caltrans will be closing freeway ramps along the 405 freeway between the 10 and 101. The same stretch of freeway will be fully closed starting at midnight on Saturday, July 16th reopening by 5:00am on Monday, July 18th. Caltrans will undertake the removal of the Mulholland Bridge in order to widen the freeway. CHP anticipates that the detours may impact travel in Pasadena and there is a possibility of increased street traffic.
Please let your clients, customers, patrons, employees know about the closure dates and times so they may plan their travel routes and schedules accordingly.
SUMMER FUN ON SOUTH LAKE!

The South Lake Avenue Business District offers plenty of summer activities for family and friends.
STROLLER & CAR SEAT CLEANING!
517 S. Lake Avenue | 626-744-0233
Sunday, July 10
|
11:00am-5:00pm
Time for a little spring cleaning? This is your chance to get your car seat or stroller seat professionally cleaned while you shop! Prices start at just $19 and gear will be clean and dry in just 30 minutes.
Tuesday, July 20 | 11:00am-11:30am
Join giggle at this free Spanish Language demo class from their friends at Lango! You'll have the chance to experience a typical Spanish language class that introduces children to the language through music, games, art and stories.
For more information, please call 626-744-0233.
LASTING IMPRESSIONS AT RIGHT START!
370 S. Lake Avenue | 626-585-8900
Saturday, July 17
|
11:00am-3:00pm
Right Start wants to help you cherish every moment with your family by uniquely capturing your memories with enchanting photographs.
Sunday, July 24 | 9:00am-11:00am
Overwhelmed with all of the planning that goes into a registry? Let Right Start help you on Registry Mornings!
For more information, please call 626-585-8900.
SUMMER TROPICS AT SOUPLANTATION!
201 S. Lake Avenue | 626-577-4798

Souplantation's tasty Summer Tropics menu offers you an opportunity to add some spice to your summer! Starting July 1st, take your taste buds on a tantalizing trip with their special Summer Tropics menu. From Outrageous Orange Tossed Salad with Cashews to White Bean & Lime Chicken Chili to Mango Tropics Muffins with Coconut and their daily guest favorites, they've got everything you need to make your summer sizzle. Come in for a delicious meal!
For more information, please call 626-577-4798 or visit
Souplantation
.
THE WAIT IS FINALLY OVER!
345 S. Lake Avenue #107 | 626-578-1281
Corner Bakery Cafe's famous BLT is back (and making an appearance on YouTube), but only for the summer. It starts with six slices of applewood smoked bacon piled high on crisp lettuce and locally grown vine-ripened tomatoes, then we top it off with their homemade cracked pepper balsamic mayo on Mom's white toast.
Stop by Corner Bakery Cafe soon and you'll get a FREE Lemon Bar or any other Bakery Fresh Sweet with a lunch or dinner purchase.
TAKE THE GENERAL PLAN SURVEY!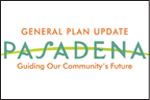 Take the General Plan Survey by July 8! Four alternatives for future growth in Pasadena have been drafted to reflect community concerns. Which one is your choice?
A special newsletter with information on the alternatives and a survey was mailed citywide in mid-June. Mail back the survey by July 8 and provide your feedback on the City's guiding principles. You can also view the newsletters and take the survey online at
www.cityofpasadena.net/generalplan
.
ROSE BOWL RENOVATION

The Rose Bowl renovation project is in its six month and making progress. For more information regarding activities and people in the this massive project, please visit
Rose Bowl Stadium
. In addition to a status report, you will find the construction schedule, a project progress report and pictures of the ongoing construction.
FARMERS' MARKET IN SHOPPERS LANE

Every Wednesday, 3:30pm - 7:30pm
April 2011 - September 2011
Located in Shoppers Lane (Lake & Del Mar)
The Farmers' Market will feature all the Summer's best: fruits, vegetables, flowers, breads, cheeses and more!
ASSOCIATION MEETINGS
MONTHLY MEETING
Wednesday, July 20, 2011
|
8:00am - 10:00am
Corporate Center Pasadena
251 S. Lake Avenue, Suite 500, Pasadena - View
Map
!
FEATURED SPACE!
Interested in opening your business in the South Lake Avenue Business District? The South Lake Business Association can help! Every month, we'll be featuring an available listing in our newsletter.
Location of Featured Space:
Got News?
August
2011
e-Newsletter submissions due by
July 20th
and accepted on a first come first serve basis. Subject to availability.