ROOFTOP CINEMA NIGHT: SEPT 6
COMPLIMENTARY MOVIE & PARKING
On Saturday, September 6th, the South Lake Business Association, co-sponsored by Pasadena Towers, will present Rooftop Cinema Night on South Lake with a screening of "Raiders of the Lost Ark".
Complimentary Movie + Parking
Doors open at 6:00pm
DJ spins at 6:00pm
Film starts at 8:00pm
Bring your reclining beach chair
Beverages, snacks and food available for purchase
To RSVP visit Rooftop Cinema Night on South Lake
The South Lake Business Association's monthly newsletter is a source of information and news for business and property owners within the South Lake Avenue Business District, the City of Pasadena, and residential communities. We are currently accepting submissions for the
September 2014 newsletter
. If you are a South Lake Avenue business or property owner and would like to participate in the newsletter, please email your submission to
slba@southlakeavenue.org
by
August 20th
.
Enjoy!
The South Lake Business Association
www.southlakeavenue.org
MARK YOUR CALENDAR!

October 11th | 11:00am - 4:00pm
On Saturday, October 11th, the South Lake Business Association will present the 6th Annual "Taste of South Lake". Guests can enjoy mouth-watering offerings from Pasadena's South Lake Avenue restaurants, live music performances and cooking demos, a beer and wine garden, prizes and showcases from South Lake Avenue businesses.
This free outdoor festival will be held at the Corporate Center Pasadena located at 251 S. Lake Avenue in Pasadena.
For more information, please visit Taste of South Lake 2014.
NOTICE OF CONSTRUCTION

Phase I of the South Lake Streetscape Improvement Project is complete and entailed plant, irrigation and electrical upgrades to the street medians on South Lake Avenue. The installation of upgraded street furniture such as benches and trash receptacles and the repainting of street light and traffic light poles is also complete.
The next phase of South Lake's Streetscape Improvement Project consists of the installation of a mid-block pedestrian crossing on Lake Avenue between Green Street and Cordova Street.
The start date for the project is June 23, 2014 with a completion date of August 22, 2014. For more information, please view the Notice of Construction.
NEW ON THE BLOCK!
TravelStore | 140 S. Lake Avenue #280 | 626-795-0291



TravelStore has a new location on South Lake Avenue in The Commons! Since 1975, TravelStore has been committed to bringing its clients the best in value and quality travel arrangements. This award-winning company consistently ranks as one of the best agencies in the country (Travel Weekly, Business Travel Weekly), and is a top member of the prestigious Signature Travel Network.
To learn more, visit TravelStore.
HOW TO WEAR YOUR BABY
Right Start | 370 S. Lake Avenue | 626-585-8900

August 9, 2014 | 10:00am-12:00pm
Meet with the expert staff for an informative yet casual approach to baby carrier basics. Learn how to properly wear your baby carrier and what you should look for when choosing a carrier. Please call the store to sign-up as space is limited. Be sure to ask about the $5 off $50 coupon.

For more information, please visit Right Start.
HAPPY ANNIVERSARY!

The Bee Cottage | 496 S. Lake Avenue | 626-396-9007

The Bee Cottage is celebrating their

1st anniversary with a great SALE! Everything in-store is on sale up to 50% off!

Enjoy 50% off clearance, 40% off silk arrangements (custom work excluded) and 25% off accessories/art/lamps/home accessories/jewelry. Hurry, sale ends August 10th, 2014.

"Thank you for making our first year fabulous!" - The Bee Cottage

For more information, visit

The Bee Cottage.
FREE LATTE WITH BREAKFAST PURCHASE!
Corner Bakery Cafe | 345 S. Lake Avenue #107 | 626-578-1281
Try Corner Bakery's fluffy buttermilk pancakes with berries and applewood smoked bacon and receive a free latte with your purchase!

Hurry, offer ends August 12, 2014. Get your coupon here: FREE Latte

For more information visit Corner Bakery Cafe.
LAST CHANCE FOR 70% OFF!
Yuan Lyu | 526 S. Lake Avenue | 626-701-5895



Yuan Lyu's women's fashion and fine jewelry is now available on South Lake Avenue! Enjoy a special Grand Opening sale of 70% off until August 18th, 2014. Yuan Lyu fashion is made in the USA with high quality silks, wool and organic cotton. Yuan Lyu also offers custom tailoring and alterations!
For details, please visit Yuan Lyu.
NEAPOLIS EVENT SERIES TO BENEFIT AIDS SERVICE CENTER
Trattoria Neapolis | 336 S. Lake Avenue | 626-792-3000

Join Trattoria Neapolis and raise a glass to great spirits while supporting Aids Service Center. Two tastings each led by our expert staff - Craft Beer Tasting and Prosecco & Sparkling Wine Tasting.


A percentage of the proceeds will support Aids Service Center. $50 per person plus tax & gratuity.


CRAFT BEER TASTING - August 28th, 6:30pm

Enjoy a craft beer tasting featuring a flight of our birre favorites along with a presentation of current trends led by Neapolis' lead bartender Kris Doyle. Savory, craft beer inspired bar fare from the kitchen will accompany each tasting.

SPARKLING WINE/PROSECCO TASTING - October 2nd, 6:30pm

Sip on a selection of celebrated bubbly including Vintage Italian Prosecco and sparkling wines. Carefully prepared specialty bites from our Chef will complete each sparkling experience.

To purchase tickets or for more information, please call 626-792-3000 or visit Trattoria Neapolis.
WILLIAMS-SONOMA ARTISAN MARKET!
Williams-Sonoma | 142 S. Lake Avenue | 626-795-5045

August 30, 2014 | 12:00pm-4:00pm
(Last Saturday of the month)
Williams-Sonoma hosts a monthly Artisan Market outside their store in The Commons courtyard. The market will feature all local vendors selling products such as artisan breads, jams and preserves, chocolates, confections, flowers and fresh produce. Schedule subject to change.

For more information, please visit Williams-Sonoma.
TEMPORARILY CLOSED FOR INVENTORY

Craft Fair Gift Shop | 820 E. California Boulevard | 626-449-2068

The shop will be closed the month of August to count inventory but don't forget to stop by in September for beautifully handcrafted items made by local seniors!

For more information, visit Craft Fair Gift Shop.
$1.50 FISH TACO TUESDAYS!
Rubio's Fresh Mexican Grill | 216 S. Lake Avenue | 626-449-3013



Enjoy the fish taco that started in all! Every Tuesday after 2:30pm classic fish tacos are just $1.50 each.
For more details, please visit Rubio's Fresh Mexican Grill.
FREE SUMMER TREATS!
Tokyo Shabu Shabu | 345 S. Lake Avenue #101 | 626-844-7355

Get a FREE Fruit Shaved Ice or UCC Iced Coffee with a purchase of an entree. Offer valid through the end of summer!

For more information, visit Tokyo Shabu Shabu.

FEELING STRESSED?
Massage Envy | 345 S. Lake Avenue #205 | 626-240-1060

Send that stress packing with help from Message Envy. Take advantage of their $49.99 introductory price on a one hour full body massage. Details subject to change.

To learn more, visit Massage Envy.
LEVEL 1 WATER SHORTAGE
Pasadena City Manager's Office | 626-744-4755
The Pasadena City Council has declared a local water emergency and is implementing the City's Level 1 Water Supply Shortage Plan effective immediately. The Level 1 plan limits watering to three days per week in summer, one day per week in winter and requires that leaks be repaired within 72 hours, in addition to permanent water waste prohibitions.
Pasadena Water and Power (PWP) customers can report water waste by calling 626-744-8888 at any time or report online via the Pasadena Citizen Service Center.

For more information about PWP, visit www.PWPweb.com.
ASSOCIATION MEETINGS

MONTHLY MEETING
Wednesday, September 17, 2014 | 8:00am
Pasadena Towers
55 S. Lake Avenue, Suite 170, Pasadena - View Map!

For more information regarding upcoming meetings, please visit www.southlakeavenue.org.

*Meeting dates, times and locations are subject to change. Please visit www.southlakeavenue.org for updates.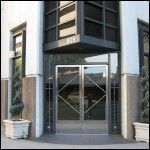 FEATURED SPACES!
Interested in opening your business in the South Lake Avenue Business District? The South Lake Business Association can help!
Location of Featured Space:
805 E. Green Street - View Details and Map!

Click to view a list of featured spaces at South Lake Leasing Opportunities.
Got News?
September 2014
e-Newsletter submissions due by
August 20th
and accepted on a first come first serve basis. Subject to availability and editing.