SOUTH LAKE'S HOLIDAYFEST!
FREE

HOLIDAY FESTIVITIES - LIVE MUSIC - PRIZES!
Saturday, December 6, 2014
12:00pm - 5:00pm
South Lake Avenue kicks off its holiday celebration at 12:00pm on Saturday, December 6th with family friendly activities around the District!
Presented by the South Lake Business Association with fun for the whole family!

Guests Can Enjoy:
Complimentary Holiday Activities
In-Store Specials and Promotions
Photos with Santa
Horse and Carriage Rides
Live Music and Carolers
A Scavenger Hunt
Holiday Crafts for the Kids
FREE PARKING available at Corporate Center Pasadena located at 251 S. Lake Avenue (View Map!)
For More Information:
The South Lake Business Association's monthly newsletter is a source of information and news for business and property owners within the South Lake Avenue Business District, the City of Pasadena, and residential communities. We are currently accepting submissions for the
December 2014
newsletter. If you are a South Lake Avenue business or property owner and would like to participate in the newsletter, please email your submission to
slba@southlakeavenue.org
by
November 20th
.
The South Lake Business Association
TASTE OF SOUTH LAKE HUGE SUCCESS!
On Saturday, October 11, 2014, the South Lake Business Association presented the 6th Annual "Taste of South Lake". Several thousand guests enjoyed mouth-watering offerings from over 25 South Lake Avenue restaurants, live cooking demos with celebrity chefs, music performances by internationally known bands, and a vendor village!

NEW ON THE BLOCK!
Magnolia House | 492 S. Lake Avenue | 626-584-1126


Built in 1912, Magnolia House's little California Craftsman has seen decades of families and businesses come and go. One of the longest standing structures on South Lake Avenue, its walls and face have been modified over the years and now, 102 years later, Magnolia House is taking things back to the beginning! Journey with Magnolia House through the history of your newest/oldest neighborhood bar; from renovations to reopening Magnolia House is so excited to welcome you through their gate. Come over to their place for a drink!
For more information, please visit Magnolia House.
MULTI-CHAMBER PAJAMA PARTY!
Custom Comfort Mattress | 414 S. Lake Avenue | 626-667-3000
November 6, 2014 | 5:30pm-8:00pm
Custom Comfort Mattress is holding their very first Multi-Chamber Pajama Party! Chambers include Pasadena, Arcadia, San Gabriel and Burbank. Great opportunity to mix and mingle with your neighboring chamber members. There will be drinks, food and plenty of fun with an opportunity to win prizes for all that dress in PJS. Not to worry there is a place to change.

For more information, visit Custom Comfort Mattress or click to view Printable Flyer.

HOLIDAY SEASON AT CRAFT FAIR!
Craft Fair Gift Shop | 820 E. California Blvd. | 626-449-2068
Join Craft Fair Gift Shop on Saturday, November 8th for their official opening of the Holiday Season. Coffee and goodies will be available on the patio from 11 to 4. Unique and handcrafted items for all your holiday needs made by local seniors.

For more information, please visit Craft Fair Gift Shop.
WILLIAMS-SONOMA ARTISAN MARKET!
Williams-Sonoma | 142 S. Lake Avenue | 626-795-5045

November 22, 2014 | 12:00pm-4:00pm
Williams-Sonoma hosts a monthly Artisan Market outside their store in The Commons courtyard. The market will feature all local vendors selling products such as artisan breads, jams and preserves, chocolates, confections, flowers and fresh produce. Schedule subject to change.

For more information, please visit Williams-Sonoma.
OLIVE OIL REPORT
Contessa Italian Home | 380 S. Lake Avenue #101 | 626-744-0252


2014 Olive Oil Report and pre-order sheet now available. For those who will pre-order, Contessa has some special deals! In order to secure your quantities and prices please call 626-744-0252.
To learn more, visit Contessa Italian Home Collection.
OVERNIGHT DEBUT PACKAGE
dusitD2 constance pasadena | 928 E. Colorado Blvd. | 626-898-7900

Get to know the brand new dusitD2 constance pasadena hotel when you book the D2 Debut package. For $205 per night + tax, the D2 Debut package includes overnight accommodations for two in a deluxe guest room, nightly valet parking for one car, and your choice of two delicious small plates at d'bar or D2 restaurant (once per stay). All rates include complimentary high speed wireless internet. The package is available for a limited time - book now!

To reserve, please email reservationsD2pasadena@dusit.com or visit www.dusit.com/dusitd2/pasadena.
BUILDING OF THE YEAR!
The Commons | 140-146 South Lake Avenue | 626-584-9306
The Building Owners and Managers Association (BOMA) Greater Los Angeles chapter has named The Commons "The Outstanding Building of the Year" (TOBY) for 2014 in the Under 100,00 Square Feet category. The award recognizes outstanding commercial office buildings and excellence in building management and operations. Click to Read More.

For more information, visit The Commons.
NEW CHEF, NEW MENU!
Trattoria Neapolis | 336 S. Lake Avenue | 626-792-3000

Trattoria Neapolis has a new Chef (Clinton McCann) and a new menu. The "Italian Steakhouse" section brings prime meats and fish to the dinner menu cooked to order on a wood-burning grill finished with the sauce of your choosing. Additionally, Chef McCann prepares distinctive versions of Italian-American classics from Heirloom Caprese to Short Rib Bolognese to Salmon Puttanesca. The gorgeous bar features award-winning cocktails and an extensive California and Italian wine list. The stunning Garden Room replicates alfresco dining and the second floor Balcony and Wine Room is perfect for holiday events. So come in and enjoy our new Chef, new menu and the same beautiful Neapolis ambiance!

For more information or to make a reservation, please call 626-792-3000 or visit Trattoria Neapolis.

CONGRATULATIONS SOUTH LAKE!
Congratulations to South Lake Avenue for being voted as the best shopping destination in Pasadena Weekly!



Congratulations to the following South Lake Businesses who were also voted the "Best of Pasadena" in Pasadena Weekly!




For more information regarding businesses within the South Lake Avenue District, click to view the On-line Directory.
HOLIDAY SPECIALS AND PROMOTIONS!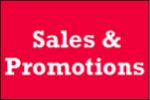 To learn more about holiday specials and promotions offered by South Lake businesses, please visit South Lake's:

1. Events Calendar
2. On-line Directory
3. Twitter and Facebook Page
PWP LAUNCHES PUBLIC SURVEY
Pasadena City Manager's Office | 626-744-4755


Pasadena Water and Power (PWP) has launched an online survey seeking community input on the City's energy future as part of the Power Integrated Resource Plan (IRP). The IRP is the long-range blueprint for providing our customers with reliable, environmentally responsible electric service, competitive rates and energy independence over the next two decades. Survey topics include: Pasadena's renewable energy goals, the cost of future electricity, PWP's use of coal as a resource, local solar energy generation, energy conservation and PWP customer satisfaction. To take the IRP survey, visit PWPweb.com/IRP.
For more information about PWP, visit www.PWPweb.com.
ASSOCIATION MEETINGS

MONTHLY MEETING
Wednesday, November 19, 2014 | 8:00am
Pasadena Towers
55 S. Lake Avenue, Suite 170, Pasadena - View Map!

For more information regarding upcoming meetings, please visit www.southlakeavenue.org.

*Meeting dates, times and locations are subject to change. Please visit www.southlakeavenue.org for updates.
FEATURED SPACES!
Interested in opening your business in the South Lake Avenue Business District? The South Lake Business Association can help!
Click to view a list of featured spaces at South Lake Leasing Opportunities.
Got News?
December 2014
e-Newsletter submissions due by
November 20th
and accepted on a first come first serve basis. Subject to availability and editing.