TASTES & SOUNDS ON SOUTH LAKE
Pasadena's Largest Culinary & Music Celebration!
Saturday, September 29th
|
12:00pm - 5:00pm

Tastes & Sounds on South Lake Avenue is a special 10 year anniversary celebration of Taste of South Lake! The event is Pasadena's largest culinary and music celebration where guests can enjoy Pasadena's Restaurant Row with mouth-watering offerings from over 20 South Lake Avenue restaurants, live cooking demos with celebrity chefs, music performances by internationally known bands, family friendly activities around the district and more!
COMPLIMENTARY ADMISSION
LIVE MUSIC PERFORMANCES AND COOKING DEMOS
SPECIAL LIVE MUSIC PERFORMANCES BY:
SPECIAL LIVE COOKING DEMOS BY:

For More Information:
Enjoy the Following Participating Businesses:

See you there!

The South Lake Business Association's monthly newsletter is a source of information and news for business and property owners within the South Lake Avenue Business District, the City of Pasadena, and residential communities. We are currently accepting submissions for the
October 2018
newsletter. If you are a South Lake Avenue business or property owner and would like to participate in the newsletter, please email your submission to
slba@southlakeavenue.org
by
September 20th
.
The South Lake Business Association
www.southlakeavenue.org
ROOFTOP CINEMA SERIES SUCCESS!


Thank you to all who attended the Rooftop Cinema Series on August 18th & August 25th! Guests enjoyed "Jurassic Park" and "Star Wars The Force Awakens" under the stars. These complimentary outdoor movie screenings were presented by the South Lake Business Association and co-sponsored by Pasadena Towers and Corporate Center Pasadena, respectively. Click to view pictures from the Rooftop Cinema Series!
Click to view Raffle Prizes and Winners!
NEW ON THE BLOCK!

Cava | 345 S. Lake Avenue |

626-389-8775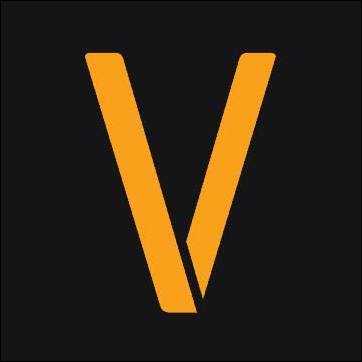 CAVA was born out of a desire to fuel full lives through a bold and innovative food culture rooted in the heritage of the culinary brand's founders Ted Xenohristos, Ike Grigoropoulos, and Executive Chef Dimitri Moshovitis.
CAVA can trace its roots back to a single restaurant in Rockville, Maryland, and today includes more than 60 chef-casual restaurants and a line of chef-crafted dips and spreads sold in more than 250 Whole Foods Market locations and specialty grocery stores. Visit CAVA today!


For more information, please visit Cava Restaurant.
COMMUNITY MEMBER SPOTLIGHT
A Special Thank you from South Lake Avenue


A special thank you goes to Pasadena community member, Donna Gale, who has attended South Lake Avenue events for 10 years. We truly appreciate Donna's support and kind words throughout the years. Donna studied dance and theatre arts, performed and choreographed extensively in theatre and dance and currently teaches dance in the City of Pasadena and South Pasadena. She also taught for many years at an all-volunteer camp for kids with life-threatening diseases. Thank you Donna!


To enjoy what community members are saying about South Lake Avenue, please visit Testimonials.
DEL FRISCO'S WINE EVENT

Del Frisco's Grille | 55 S. Lake Avenue |

626-765-9913




Wine Dinner

Wednesday, September 12
l
6:30pm-8:30pm
Join Del Frisco's for an exclusive 4-course wine dinner crafted by Head Chef Shawn Quinn with pairings from Ste. Michelle Wine Estates and Stag's Leap Wine Cellars. You will be guided through the tasting notes of each wine, learn more about this winery and enjoy a meal specifically crafted with these wines in mind. $95 per guest, plus tax & gratuity. Seats are limited, use the
reservation form
to secure your seat.
For more information, please visit
Del Frisco's Grille
.
TEN THOUSAND VILLAGES EVENTS!

Ten Thousand Villages | 567 S. Lake Avenue |

626-229-9892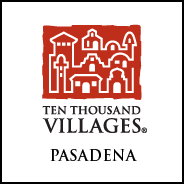 Connect to Disconnect
Sunday, September 9 l 1pm-3pm
A not so typical crochet workshop with contemporary artist Diane Williams. You can take or leave your creations to include them in her installations and become a part of an immersive art project. Donation based $10.


Zero Waste Re-Fill Station Pop Up
Saturday, September 15 l 10am-3pm
Practice zero waste for your everyday life! Bring your own refillable containers or buy one on site.


Poetry Class
Sunday, September 16 l 2pm-4pm
All levels of experience welcome. Free event!


Laughing Wellness Workshop

Sunday, September 23
l
5:30pm-7pm

Discover an innovative and refreshing path to unlocking your smiles and stretch your experience of joy while promoting multiple aspects of well-being.
For more information regarding Ten Thousand Villages and their events, please visit Ten Thousand Villages.
ANNUAL TIKI PARTY!

Magnolia House | 492 S. Lake Avenue |

626-584-1126




Annual Tiki Party

Saturday, September 29
l
9:00pm-2:00am

The nights are still hot and the warm breeze is making us coconuts...Come get tiki with it at Magnolia House's annual Polynesian party because they're throwing a sun-downer with Selvarey Rum, complete with tiki cocktails, food specials, a tropical DJ, giveaways and more! No cover and Hawaiian shirts are strongly encouraged! View
event details and RSVP
. Seating is first come first served.


For more information, please visit Magnolia House.
SUMMER FLOATS!

Float | 380 S. Lake Avenue, #6 |

626-844-3488




July 1-September 22
|
During Open Hours

Float has added a few amazing special Summer Only floats to their menu! Enjoy flavors such as Horchatte, The Hula Hula, The Chocolate Lover and more!
For more information regarding Float, please visit
Summer Float Specials
and their
Daily Menu.
BREAKTHRU FITNESS!

Breakthru Fitness | 345 S. Lake Avenue |

626-396-1700




Are you ready for a lasting change? Have you ever noticed how hard it is to stay fit? The top 3 reasons most people struggle with fitness is due to a lack of: 1) Motivation, 2) Accountability, and 3) Knowledge. Breakthru Fitness can help! And best of all, it's right here at your doorstep. Breakthru Fitness is the ultimate mash-up of great classes, fun and effective workouts and a wildly supportive community? Achieve your personal fitness goals with over 85+ classes per week. Download your FREE 3 DAY VIP PASS today!


For more information, please visit Breakthru Fitness .
URBANE CAFE CATERING!

Urbane Cafe | 218 S. Lake Avenue |

805-648-2500




Urbane Cafe is here for you Monday-Friday 8:30-5:30pm, simply call their catering specialist 1-844-644-6814 and they will take care of all the details including helping you customize your order to fit your needs. Not in the mood to talk to a human, they understand - they all have those days or sometimes they are simply too busy! Place your catering order online. Only bummer is you are not able to customize - but Urbane Cafe is only a phone call away and will happily adjust your order - so go ahead - build it online and then they will follow up with a phone call.


For more information, please visit Urbane Cafe.
FREE NEW PROGRAM!


"Crisis Text Line": Services Now Available

The Pasadena Public Health Department (PPHD) has partnered with the Crisis Text Line to bring awareness around emotional well-being and mental health. Crisis Text Line is a national not-for-profit agency providing free, 24/7 crisis support via text messages. Trained counselors help bring individuals experiencing crisis to a calmer state of mind and help create a plan to stay safe and healthy. Crisis Text Line has processed over 72 million messages to date, dealing with issues such as depression, anxiety, and thoughts of suicide. For more information, please visit Crisis Text Line or Pasadena Public Health Department.
POLICE CHIEF RECRUITMENT


Pasadena City Manager Steve Mermell has announced the recruitment process for the next Chief of Police.
The public is encouraged to attend meetings to provide input about the most important qualities that potential candidates should have.
Community forums will take place on the following dates:


Thursday, September 6 - 6:30pm
Victory Park Recreation Center
2575 Paloma Street (Community Room 3)

Saturday, September 8-9:30am
Villa-Parke Community Center Auditorium
363 East Villa Street

Saturday, September 8 - 11:30 am
Jackie Robinson Community Center Auditorium
1020 North Fair Oaks Avenue
Anyone who would like to offer input but cannot attend the meetings can do so online here. Applications for the position will be accepted in September with an anticipated time frame for screenings and interviews taking place in October and November. The rigorous interview process will include a community panel in addition to law enforcement professionals and municipal agency administrators.
STAY CONNECTED TO PASADENA PD
Learn more about crime in Pasadena neighborhoods through
Nixle
and
Crimemapping
. Nixle is a community information service that provides updates via email and text message, while Crimemapping provides updates using an interactive map. Please visit
www.nixle.com
or
www.crimemapping.com
for more information. A reminder to dial 9-1-1 for emergencies. For non-emergencies, please contact Pasadena Police at 626-744-4241.
SLBA BOARD OF DIRECTORS
South Lake Avenue property owners and business owners interested in volunteering and serving on the Board of Directors should email
slba@southlakeavenue.org
.
ASSOCIATION MEETINGS
MONTHLY MEETING
Wednesday, September 19, 2018 | 8:00am
140 S. Lake Avenue, 2nd Floor Conference Room, Pasadena - View Map!


Property owners and business owners located within the South Lake Business District are encouraged to attend association meetings. Click here to view SLBA meeting schedules. Click here to learn more about the South Lake Business Association.

*Meeting dates, times and locations are subject to change. For more information regarding upcoming meetings, please visit www.southlakeavenue.org
FEATURED SPACES!
Interested in opening your business in the South Lake Avenue Business District? The South Lake Business Association can help!
Location of Featured Space
:
396 S. Lake Avenue -
View Details & Map
!
Click to view a list of featured spaces at
South Lake Leasing Opportunities
.
LEARN ABOUT SOUTH LAKE!


Got News?
October 2018
e-Newsletter submissions due by
September 20th
and accepted on a first come first served basis. Subject to availability and editing.