SOUTH LAKE'S HOLIDAYFEST!
FREE HOLIDAY FESTIVITIES - LIVE MUSIC - PRIZES!
Saturday,

December 1st | 12:00pm - 5:00pm
South Lake kicks off its holiday celebration at 12:00pm on Saturday, December 1st with family friendly activities around the District! This event is presented by the South Lake Business Association with fun for the whole family!
Guests can enjoy:
Complimentary Admission
Ample Parking (free and paid)
Holiday Activities
In-Store Specials and Promotions
Photos with Santa
Horse and Carriage Rides
Holiday Characters
Live Music and Carolers
A Scavenger Hunt
Holiday Crafts for the Kids
For More Information
:
The South Lake Business Association's monthly newsletter is a source of information and news for business and property owners within the South Lake Avenue Business District, the City of Pasadena, and residential communities. We are currently accepting submissions for the
December 2018
newsletter. If you are a South Lake Avenue business or property owner and would like to participate in the newsletter, please email your submission to
slba@southlakeavenue.org
by
November 20th
.
The South Lake Business Association
www.southlakeavenue.org
CONGRATULATIONS SOUTH LAKE!


Congratulations to South Lake Avenue for being recognized as Best Shopping Destination (Reader Recommended) in Pasadena Weekly's Best of 2018 as voted by the readers of Pasadena Weekly. Congratulations to the many South Lake businesses who were also recognized. For more information, please visit Pasadena Weekly's
Best of Pasadena 2018
.
BOOK A HOLIDAY PARTY & MORE!


To learn more about holiday specials, promotions, and available party bookings offered by South Lake businesses and restaurants, please visit South Lake's
Events Calendar
,
On-line Directory
,
Twitter
,
Facebook
and
Instagram
.
GET YOUR BRUNCH ON!


In need of a new brunch spot on South Lake Avenue? Visit the
South Lake Directory
to learn more about amazing dining experiences whether you are wanting a sit down type of dining or a quick breakfast pick up!
Not interested in Brunch or Breakfast? Visit the
South Lake Directory
for Lunch, Dinner, and Happy Hour menu options!
WAX PASS NOVEMBER PROMOTION!

European Wax Center | 569 S. Lake Avenue |

626-449-5000




Stay smooth all winter long with a special wax pass promotion from European Wax Center. For the month of November buy 9 services, get 3 free or buy 12 months unlimited waxing and receive the 13th month free!
For more details, speak to a guest service associate at European Wax Center on South Lake at
626-449-5000 or visit European Wax Center.
MACY'S FRIENDS & FAMILY SALE!

Macy's| 401 S. Lake Avenue |

626-792-2011





Mark your calendar and take advantage of deals and offers at Macy's on South Lake including their upcoming Friends & Family Sale!
For more information or gift ideas, please visit
Macy's Pasadena
and
Macy's Holiday Gift Guide
. To learn more about their store hours, please visit
Macy's Store Hours
or call 626-792-2011.
TEN THOUSAND VILLAGES EVENT!

Ten Thousand Villages | 567 S. Lake Avenue |

626-229-9892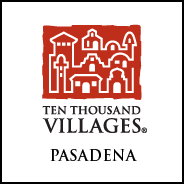 Benefits Shopping Kick off Party

Friday, November 17th l 6:00pm-8:00pm

Join Ten Thousand Villages for their benefit shopping season kick off party! They will have drinks, snacks and all of their beautiful, handmade, fair trade holiday items up for view. Everyone in the community is welcome!


For more information regarding Ten Thousand Villages and their events, please visit Ten Thousand Villages.
WINE WINTER WONDERLAND!

Hotel Constance Pasadena | 928 E. Colorado |

626-898-7900




Friday, November 30th l 6:00pm-9:00pm

Join Hotel Constance Pasadena for their 4th annual Wine Winter Wonderland celebration at the historic Hotel Constance Pasadena. This year, they have teamed up with the Pasadena Youth Symphony Orchestra. Fifty percent of each ticket will be donated to the youth orchestra to help fund music education and personal development for young musicians throughout the San Gabriel Valley. VIP ticket holders will be treated to a private concert in the bluRoom from 6:00pm-7:00pm.

General admission begins at 7:00pm and will feature exclusive wine and food pairings in their festively-decorated lobby and on the outdoor patio. Expect small bites from top chefs, such as Pasadena's star chef, Claud Beltran, plus local beer, wine and spirits.


For more information regarding their upcoming events, please visit Hotel Constance Pasadena.
WATERING SCHEDULE REMINDER


November 2018-March 2019
The winter watering schedule resumes November 1st, 2018 and outdoor watering is only permitted on Saturdays before 9am and after 6pm. The one-day-a-week schedule follows restrictions set by the City Council-approved Level 1 Water Supply Shortage Plan.

Pasadena also has permanent "water waste" prohibitions in place, including: No outdoor watering during and within 48 hours after rain, no excessive water flow or runoff onto pavement, no washing down hard or paved surfaces, unless for safety and sanitation.
Hand watering with the use of a hand-held container or hose with a shut-off nozzle is permitted.

For more information about watering restrictions, visit PWPweb.com/WateringSchedule.
DAYONE AND CITY OF PASADENA


Day One is a community-based non-profit organization with a 25-year history of providing effective, high quality and culturally-sensitive public health education, intervention, and policy development. Day One is partnering with the city of Pasadena to assist their community in numerous ways.
For more information, please visit
www.godayone.org
.
FUTURE YOURSELF HERE


Pasadena has a great deal to offer the people that make it the city that it is! From amazing companies and creative people to an unparalleled lifestyle, there's no better time than now to explore your future in Pasadena.
To be assisted with site selection, demographics, permits and other business resources, visit
www.futureyourselfhere.com
or contact the City of Pasadena's Economic Development Division at 626-744-4660.
STAY CONNECTED TO PASADENA PD


Learn more about crime in Pasadena neighborhoods through
Nixle
and
Crimemapping
. Nixle is a community information service that provides updates via email and text message, while Crimemapping provides updates using an interactive map. Please visit
www.nixle.com
or
www.crimemapping.com
for more information.
A reminder to dial 9-1-1 for emergencies. For non-emergencies, please contact Pasadena Police at 626-744-4241.
ASSOCIATION MEETINGS
MONTHLY MEETING
Wednesday, December 5th, 2018 | 8:00am
140 S. Lake Avenue, 2nd Floor Conference Room, Pasadena - View Map!


Property owners and business owners located within the South Lake Business District are encouraged to attend association meetings. South Lake Avenue property owners and business owners interested in volunteering and serving on the Board of Directors should email slba@southlakeavenue.org. Click here to view SLBA meeting schedules. Click here to learn more about the South Lake Business Association.

*Meeting dates, times and locations are subject to change. For more information regarding upcoming meetings, please visit www.southlakeavenue.org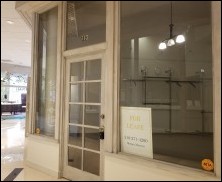 FEATURED SPACES!
Interested in opening your business in the South Lake Avenue Business District? The South Lake Business Association can help!
Location of Featured Space
:
350 S. Lake Avenue, #113 -
View Details & Map
!
Click to view a list of featured spaces at
South Lake Leasing Opportunities
.
LEARN ABOUT SOUTH LAKE!


Got News?
December 2018
e-Newsletter submissions due by
November 20th
and accepted on a first come first served basis. Subject to availability and editing.